The catering for your wedding or private function is, of course, vitally important. We at Bezani Catering are committed to ensuring that our clients have the freedom to choose the menu they want at a reasonable cost along with excellent service

Bezani Catering have been catering in numerous venues for 20 years now and have built up an amazing reputation for great tasting food, imaginative ideas and excellent service. Where ever available we will use fresh, seasonal, British produce direct from the farmers and growers so we can ensure we know exactly where the food has come from and it has been ethically produced. We set ourselves high standards which are maintained by talented chefs and conscientious, happy staff which are all trained in house to make sure your function runs smoothly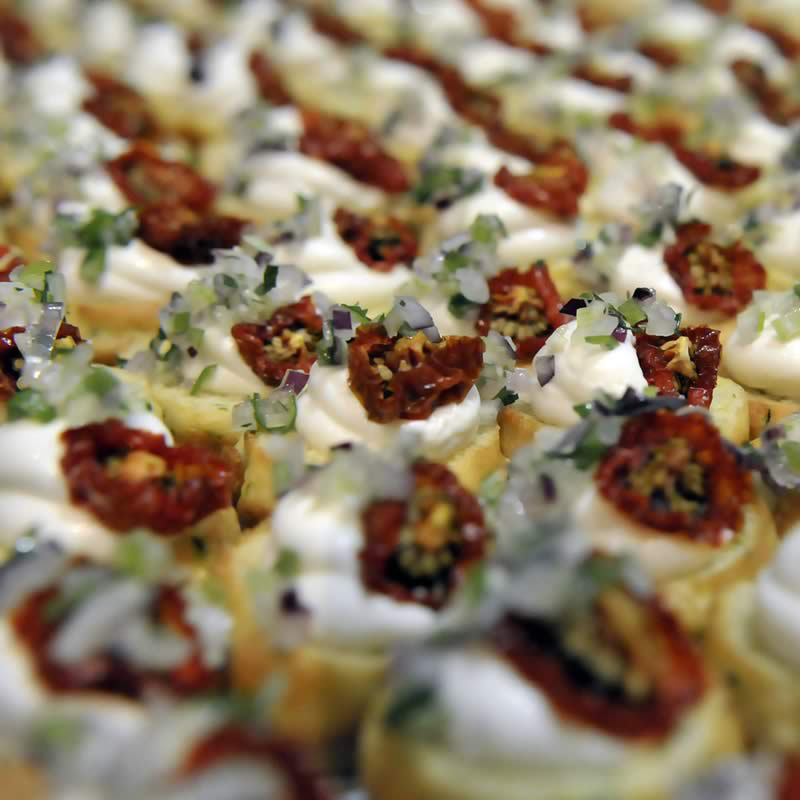 Canapé Menu

Skewered chicken breast satay

Mini smoked salmon bagel with lemon and dill

Gravadlax and pimento sticks

Skewers of sun blushed tomato and mozzarella

Mini yorkies with beef fillet and horseradish

Ratatouille croustade

Duck spring rolls with sweet plum sauce

Goats cheese and sun dried tomato crostini

Tempura prawns

Falafel with a tagine style sauce

Piquant cherry peppers

Prawn cocktail croustade with Marie rose sauce

Dry cured Prosciutto wrap with feta cheese and dried figs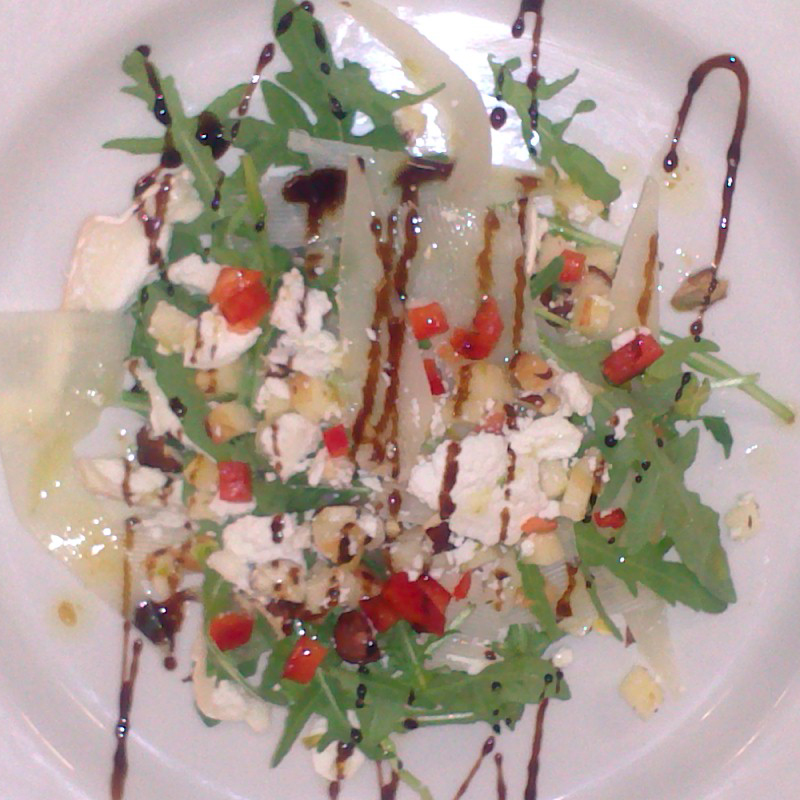 Starters Menu

Smoked salmon salad
With dill, shallots and caper berries. With a crème fraiche dressing

Traditional smoked salmon and prawns
Lemon syrup, sorrel and Marie rose sauce

Salad of crayfish and prawns
Served on crisp gem with a classic Marie rose sauce

Our own cured Gravalax
With cucumber, crème fraiche and dill dressing

Hot smoked peppered mackerel
Topped with rhubarb chutney and selected leaves

Smoked mackerel mousse
Melba toast and beetroot chutney

Charcuterie board
A selection of 4 European meats with flame roasted pimento salad, harrisa sour cream and warm bread

Dry cured prosciutto and sun blushed tomato salad
With melon and mango salsa

Spanish Serrano ham
On warm toasted brioche with a fig and mango chutney

Smooth duck liver terrine
With onion marmalade and granary toast

Goats cheese and chilli marinated beetroot
With caramalised onion, mixed leaf and balsamic glaze

Game terrine
With our own plum and ale chutney and rustic bread

Pressed ham hock terrine
Spiced apple compote and pickled cucumber

Sophies salad
Tea smoked breast of chicken, crisp smoked bacon, oakleaf, frizzi, garlic croutons and tomatoes tossed in a balsamic olive oil

Stilton pate
Sugar glazed walnuts and marinated tomatoes

Potted chicken liver parfait
Real ale chutney and granary toast

Crispy falafel
On a shaved red onion and beef tomato salad

Trio of water, honeydew and galia melon
With soft fruits and mint shingle

Pear, walnut and gorgonzola salad
With fresh watercress and walnut oil

Refreshing Caesar salad
A classic that can be served with chicken too

Vegetable anti pasti
Marinated griddled vegetables with humus and ciabbata

Caprese salad
Interleaved slices of vine plum tomatoes and buffalo mozzarella intermingled with torn basil and dressed with balsamic

Rocket spinach and Parmesan salad
With crispy croutons, pesto, olive oil and pine nuts

Trio of salmon
Poached, cured and smoked. With a watercress puree and sour cream

Smoked salmon and asparagus
Lemon and dill mayonnaise (+£1.50)

River test hot and cold smoked trout
On a bed of selected leaves with a dill and mustard dressing

Blinis with smoked salmon
Sour cream, micro herbs and cracked black pepper

Bezani's mezze of Italian and Spanish meats
Served "AROUND" the table so your guests can help themselves. With sun dried tomatoes, olives, Manchego and warm ciabbata bread

Oriental duck salad with sesame seeds
With a punchy ginger, lime and soy dressing

Smoked duck
With pink grapefruit, fennel and a pomegranate dressing

Oriental duck spring rolls
With a duo of plum and sweet chilli sauces. Served on vegetable ribbons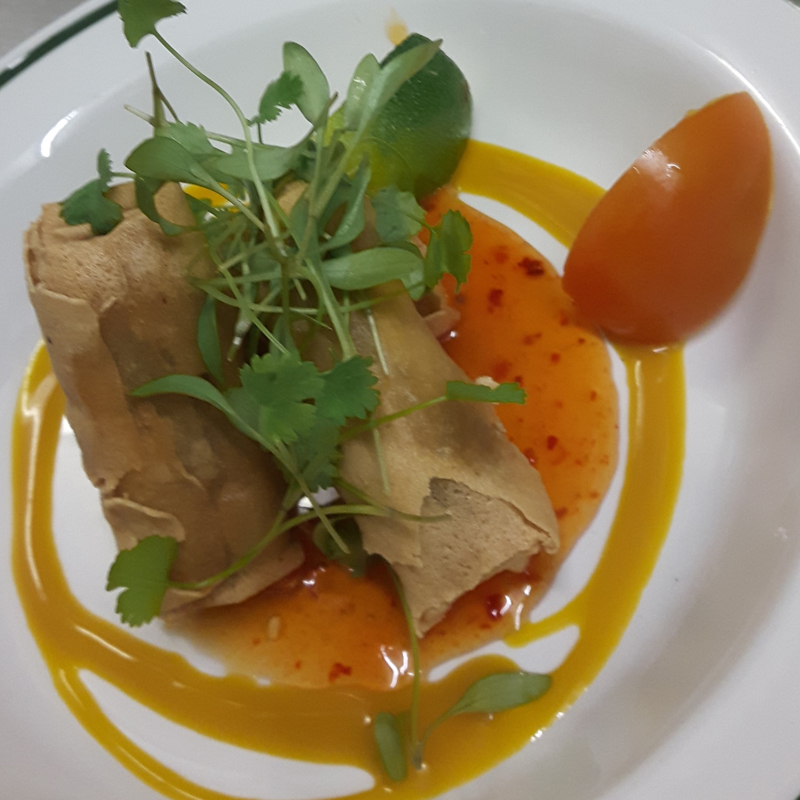 Mains Menu

Slow roasted pork belly
Stuffed with Cumberland sausage meat, apple puree and dried fruit. Slowly cooked for 4 hours then pan fried until crispy. Served on cubed potatoes, roasted carrots, steamed broccoli and a scrumpy sauce

Classic bangers and mash
Locally sourced Cumberland sausages on creamed mash with a sweet onion gravy with a side dish of buttered peas

Pork and sage
Pork fillet wrapped in Parma ham. Cooked with sage leaves and served on buttery mash with a sage cream sauce

Roast loin of local pork
Served classically with sage and onion stuffing, roast potatoes, caramalised apples, honey roast root vegetables and gravy

Braised blade of beef
Cooked with sun blushed tomatoes and olives. Served on herbed mash with ratatouille stuffed peppers

Roast sirloin of New Forest beef
Served classically with homemade Yorkshire pudding, roast potatoes, honey roasted root vegetables and gravy

Braised beef olives
Flavoursome rump filled with haggis and braised in a whisky broth. Accompanied with roasted root vegetable mash and a whisky gravy

Roast breast of chicken
Stuffed with smoked bacon and leeks. Served on pommery mustard mash with a light jus, braised carrots vichy style and green beans

Pot roasted chicken
With sautéed mushrooms, bacon and mini potatoes with Savoy cabbage

Mozzarella and pesto rolled breast of chicken
Roasted new potatoes, Meditarranean vegetables and a tomato and black olive sauce

Chorizo stuffed chicken breast with smoked streaky bacon
On crushed potatoes and tender stem. With a chunky tomato sauce

Lemon marinated chicken breast
Stuffed with sage and onion stuffing. Served with roasted carrots, curly kale and mini fondant potatoes with a rich gravy

Barbecued breast of chicken
Marinated in the sauce itself. With crushed potatoes, griddled asparagus and barbecue drizzle

Roast breast of chicken
Stuffed with brie, basil and sun dried tomatoes. Wrapped in smoked streaky bacon and served on roasted Mediterranean vegetables with roasted new potatoes and a rich tomato sauce

Roast rump of lamb
With char grilled purple sprouting broccoli, creamy dauphinoise potatoes and a mint jus

Slow cooked shoulder of English lamb
With baby corn, mangetout and colcannon with a red currant gravy

Roasted butternut squash
Stuffed with roasted sweet potato, onion, courgette and carrot. Served with a spiced tomato sauce

Leek and Old Wichester cheddar crumble
Topped with a herb crust. With lyonnaise potatoes

Roasted leek and mushroom crumble
Served with steamed broccoli and herbed sautéed potatoes

Trio of flat mushrooms
Individually stuffed with spinach and ricotta, Mediterranean cous cous and roasted vegetable ratatouille. Served with cubed sweet potatoes and a sweet cherry tomato sauce

Classic beef wellington
With mini roast potatoes, green bean and carrot parcels and a rich red wine gravy

Roast breast of Gressingham duck
On gratin potatoes, braised cabbage, charentais carrots and a spicy plum sauce

Roast breast and leg of guinea fowl
On crushed new potatoes, steamed broccoli and green beans and an apple cider cream sauce

Roasted fillet of pork
On a fricassee of wild mushrooms and chorizo with sautéed potatoes and steamed greens

Braised lamb shank
On grain mustard mash with a rosemary red wine jus and roasted root vegetables

Slow roasted saddle of lamb
With our own apricot and thyme farce. With herb fondant potatoes, glazed red currants and a red currant jus

Hay roasted rack of lamb
On dauphinoise potatoes and herb buttered green beans. With a mint and red currant gravy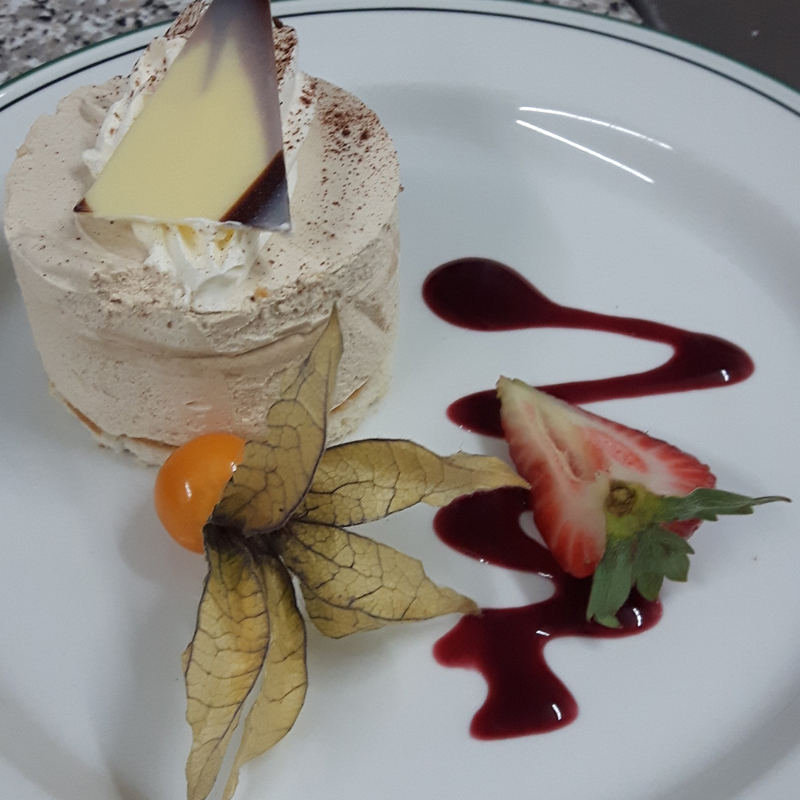 Desserts Menu

Peach and passion fruit heart

Baileys profiteroles

Normandy apple tart

Treacle and ginger spiced tart

Gingerbread cheesecake

Tarte au citron

Black forest roulade

Marbled chocolate and raspberry pyramid

Caramel and pecan nut cheesecake

Summer berry pudding terrine

Strawberry clotted cream cheesecake

Belgian chocolate truffle delice

Seasonal fruit tart

Vanilla panna cotta

Lemon meringue cheesecake

Lemon cheesecake

Potted honeycomb cheesecake

GF chocolate fudge brownie
GF caramel apple pie

Cheese board
Cheeseboard as an extra course

~~~

Tea/Coffee
With chocolate mints and coconut ice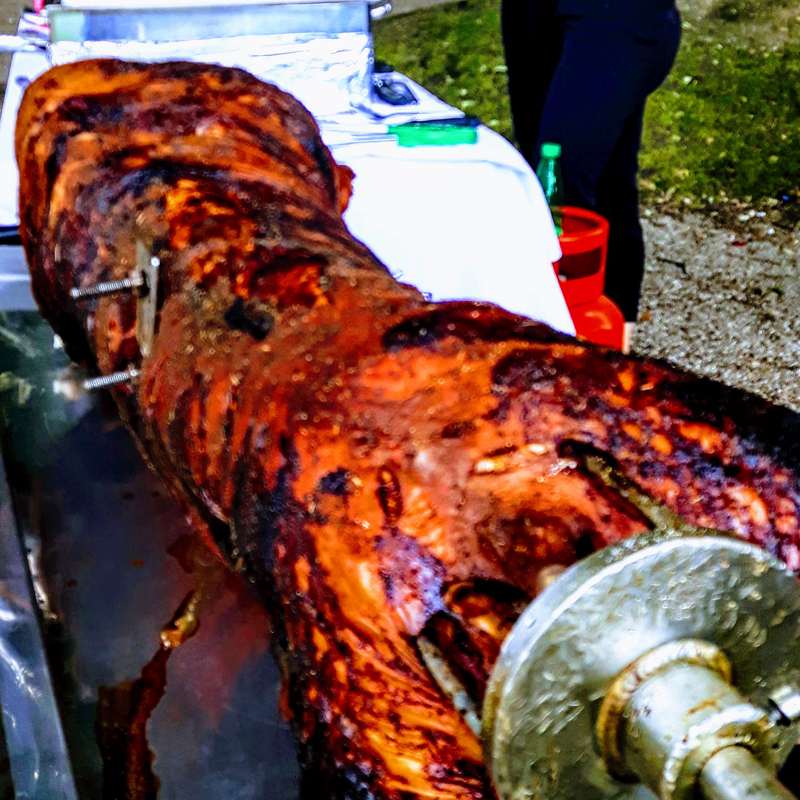 Hog Roast Options

Classic spit roast hog (2 course)

Spit roasted New Forest Hog
(Minimum of 70 guests)

Slowly cooked for succulence and amazing crispy crackling.

With apple sauce, sage and onion stuffing, artisan bread, hot new potatoes and assorted dressings
(Vegetarian option will be available)
Accompanied with (choose 5 salads)

Leaf salad with a mint pesto
Egyptian carrot and chick pea salad
Caprese salad
Roast beetroot walnut and goats cheese salad
Tomato, chilli and basil salad
Celery, apple and walnut salad
Creamy coleslaw
Mediterranean pasta salad
Awsome med veg cous cous
Tuscan bean salad with lemon vinaigrette

~~~

Selection of tartes, tortes, cheesecakes, roulades and gateau's
Accompanied with fresh local double cream and fresh fruit salad

The hog roast can be served with vegetables, roast potatoes, Yorkshire puddings and gravy if preferred.

You are quite welcome to add canapés or a starter to this menu


Trio Of Meats Spit Roast (2 course)

Spit roasted pork, beef and gammon
Cooked to perfection on our hog roaster. Served with apple sauce, sage and onion stuffing, artisan bread, hot new potatoes and assorted dressings

(Vegetarian option will be available)
Accompanied with (choose 5 salads)

Leaf salad with a mint pesto
Egyptian carrot and chick pea salad
Caprese salad
Roast beetroot walnut and goats cheese salad
Tomato, chilli and basil salad
Celery, apple and walnut salad
Creamy coleslaw
Mediterranean pasta salad
Awsome med veg cous cous
Tuscan bean salad with a lemon vinaigrette

~~~

Selection of tartes, tortes, cheesecakes, roulades and gateau's
Accompanied with fresh local double cream and fresh fruit salad

The trio of meats can be served with vegetables, roast potatoes, Yorkshire puddings and gravy if preferred.

You are quite welcome to add canapés or a starter to this menu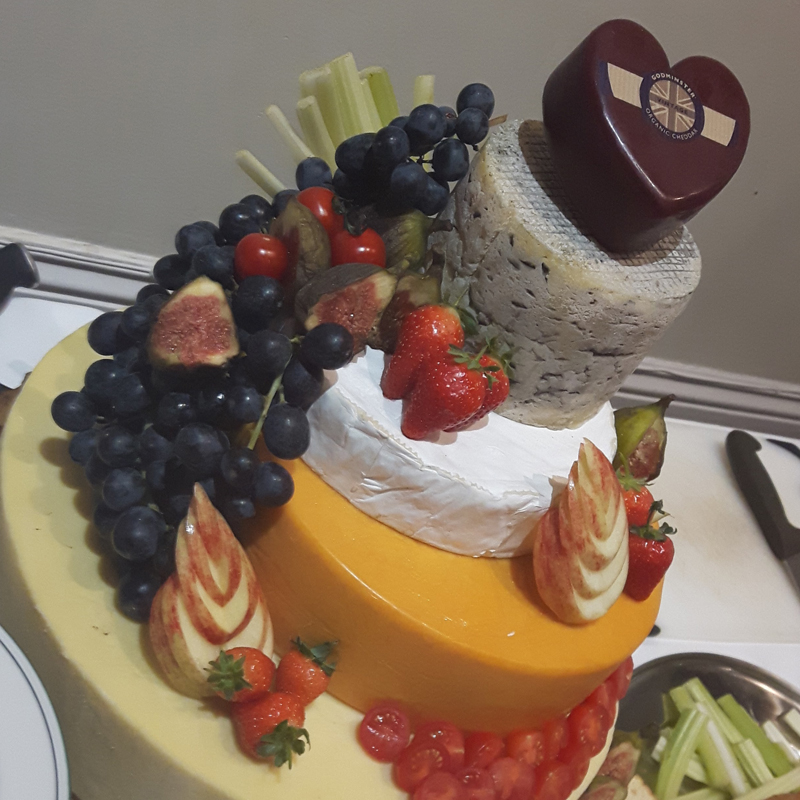 Wedding Cheese Cakes
Our new line of wedding cheese cakes are now available.
5 cheeses decorated with fresh grapes, figs and apples is presented during the day for you to have pictures with. You then have the option to tastefully put out for your evening buffet with bread, crackers and a selection of chutneys for your guests to devour

Graveson Stilton, French Brie, Stinking Bishop, Cornish yarg, IOW Blue
Prices starting at £150.00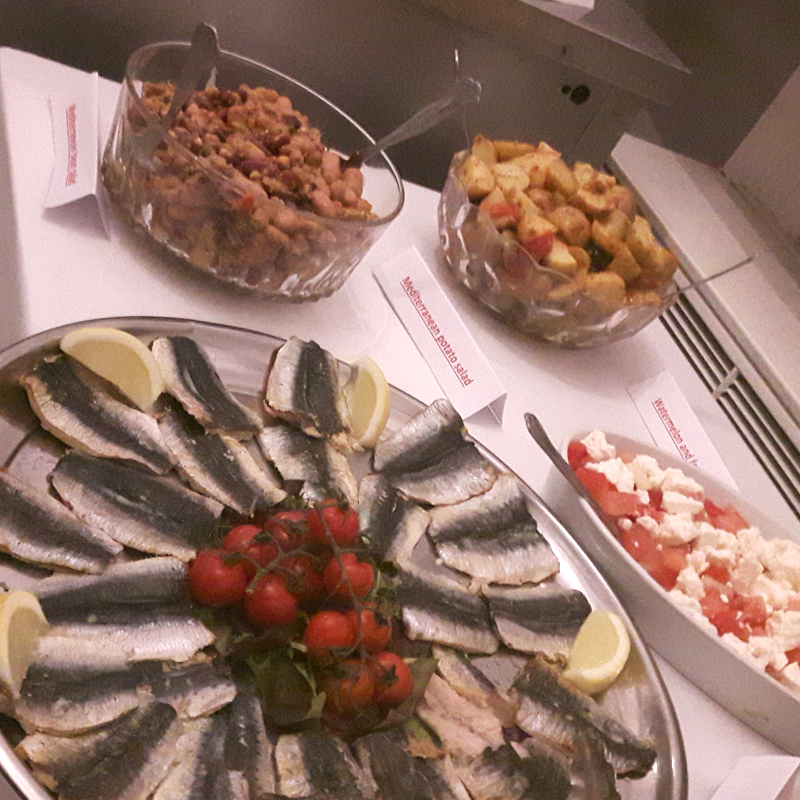 Served Buffet Menu 1

Your choice of starter from the "starter" section

~~~~~~

Dressed salmon
Decorated with tiger prawns and other selected seafood

Honey roasted gammon
Glazed with orange marmalade and demerara sugar

Sliced teriyaki marinated beef
Cooked to the pink

Selection of quiches

Accompanied with (choose 5 salads)

Leaf salad with a mint pesto
Egyptian carrot and chick pea salad
Caprese salad
Roast beetroot walnut and goats cheese salad
Tomato, chilli and basil salad
Greek salad
Creamy coleslaw
Mediterranean pasta salad
Moroccan cous cous
Red salad

Plus
Artisan breads
Selected dressings

~~~

Your choice of dessert from the "dessert" section

~~~

Tea/coffee
Accompanied with chocolate mints


Served Buffet Menu 2

Your choice of starter from the "starter" section

~~~~~~

Steamed chicken breast with coronation mayonnaise
A classic dish with almonds and dried fruits

Anti pasti of salami, mortadella, chorizo and serrano ham
With marinated olives and sun dried tomatoes

Duo of salmon
Smoked salmon and gravadlax
Drizzled with a horseradish crème fraiche

Selection of quiches

Accompanied with (choose 5 salads)

Leaf salad with a mint pesto
Egyptian carrot and chick pea salad
Caprese salad
Roast beetroot walnut and goats cheese salad
Tomato, chilli and basil salad
Greek salad
Creamy coleslaw
Mediterranean pasta salad
Moroccan cous cous
Red salad

Plus

Artisan breads
Selected dressings

~~~

Your choice of dessert from the "dessert" section

~~~

Tea/coffee
Accompanied with chocolate mints

Mix and Match Finger Buffet

Please choose 7 items you would like on your buffet.


Triple deck sandwiches
Bridge rolls
Goats cheese and fig parcels
Cheese and onion rolls
Classic pork pie
Chicken tikka split sticks
Hot n spicy breaded prawns
Cheddar cheese and onion flutes
Hot mozzarella sticks in beer batter
Petit crolenes...
Smoked salmon bagels
Onion bhajees
Prawn twisters
Monterey jack cheese chicken goujons
Savoury scotch eggs
Vegetable Spring rolls
Mini vegetable samosas
Mini lamb samosas
Mini nann bread topped with chicken tikka
Assortment of quiches
Duck and hoi sin spring rolls
Selection of sponge and fruit cakes
Mini cream cakes



All of our finger buffets come with china plates with a coloured napkin of our choice. Plus a fresh fruit centre display. We will come in, cloth the table and set the buffet up. We will then come back later to collect everything. We can supply a member of staff to stay at your function at an extra cost.

Paellas

All cooked "alfresco" in paella pans with authentic ingredients.

Chicken, chorizo and seafood paella
Plus
Vegetable paella

All served with

Artisan bread
Selected dressings

(pick 5 salads)
Leaf salad with a mint pesto
Egyptian carrot and chick pea salad
Caprese salad
Roast beetroot walnut and goats cheese salad
Tomato, chilli and basil salad
Greek salad
Creamy coleslaw
Mediterranean pasta salad
Moroccan cous cous
Red salad

~~~

Selection of tartes, tortes, cheesecakes, roulades and gateau's
Accompanied with fresh local double cream and fresh fruit salad


Perfect for a marquee function. Add canapés to keep the grumbling belly's away until it's time to eat

Hot Fork Buffet Menu

Please choose 4 dishes

Hungarian beef goulash

Classic Greek moussaka

Lamb rogan josh

Thai red chicken curry

African beef stew with butternut squash

Baked aubergenes with tomato and Parmesan

Beef dansak

Slow cooked beef in red wine and chorizo

Lime scented chicken with mushrooms and cream

Sweet and sour chicken

Spanish albodigas

Sweet potato Balti

Pork cannellini bean and chorizo chilli

Penne pasta "Al Amatriciana"

All of the above are served with rice, crusty bread, mixed leaf salad, hot new potatoes and crusty bread. Plus appropriate accompaniments for each dish

~~~

Selection of tartes, tortes, cheesecakes, roulades and gateau's
With fresh local double cream and fresh fruit salad

(Our hot fork buffets are presented in stainless steel chafing dishes so you can be assured your food will be piping hot when served to you. )


All of the above menus include the following:

Set up/clear down

Cutlery
Crockery
Chefs and Waiting staff
Vat
Coloured napkins of your choice

(white linen napkins are available )

(Basically everything you need to sit and eat a meal with)

We can provide welcome drinks, table wine and toasting drinks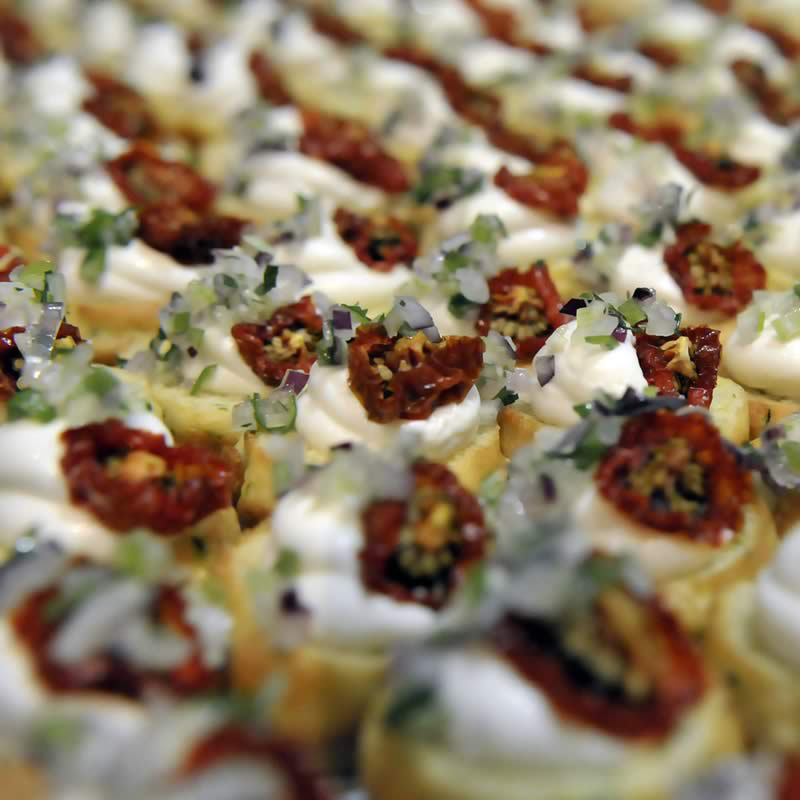 Afternoon Tea
(Ideal for weddings or anniversaries)

Selection of cocktail sandwiches bridge rolls and sandwich swirls

Petit crolenes
Pate en Croute
Filled celery stems with cream cheese

Scones with clotted cream and jam
Selection of hand baked cookies
Chocolate eclairs
Flap jacks

Freshly brewed tea/coffee

Add a starter or a dessert (at an extra cost)

Fish And Chip Menu

A choice between

Battered cod
Jumbo sausage
Steak pie

All served with

Chips
Mushy peas
Buttered rolls
Curry sauce
Tartare sauce
Tomato/brown sauce
Pickled onions

Add a starter or a dessert (at an extra cost)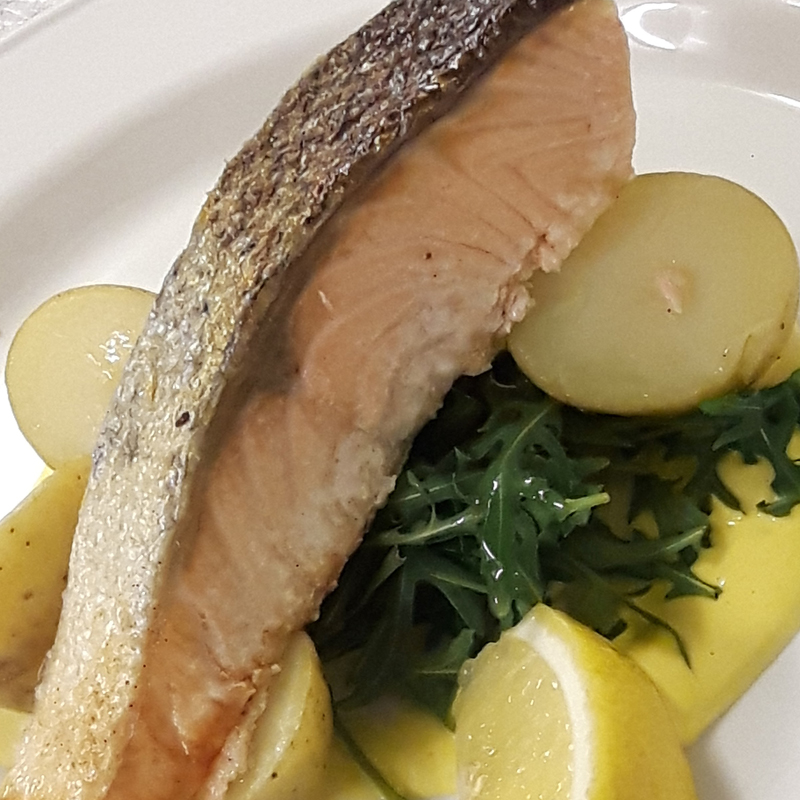 WEEK DAY LUNCH COLD BUFFET £6 PER PERSON

WEEK DAY LUNCH HOT FORK BUFFET £8 PER PERSON

AFTERNOON TEA £6 PER PERSON

LIMITED SPACES ONLY
FOR MORE INFORMATION
PLEASE RING 02392 582157
OR EMAIL
cheryl.bezanicatering@gmail.com

(Terms and conditions apply)

What's included in the price of the food?
Our sit down menu options are inclusive of 3 courses with tea and coffee based on 1 starter, 1 main and 1 dessert with a vegetarian option

Can we have canapés instead of a starter?
Yes, not a problem. Our canapé menu is perfect for bites to eat whilst having photos or mingling with your guests
Can we choose an alternative menu from what is listed?
Of course you can and we will work with you to achieve this

Can we offer our guests a choice?
You can offer your guests a choice of dishes per course, although we do charge a supplement of £2.00 per head to cover additional equipment and staff needed to serve it. We also ask that you list the guests choices by table so we can eliminate any changes of heart or lapses of memory
Can we have a tasting of our chosen menu?
Yes, once you have paid your deposit you are quite welcome to come in for a taste tester
How much deposit do I need to pay?

The deposit is £150.00 paid by debit card, bacs, cheque or cash
When is the final balance due?

I am quite easy to work with. I will need your final numbers 7 days before your wedding. I will then send out a final invoice and you have 1 week before or 1 week after to pay

Have you a bridal suite for us to stay in on our wedding night?

The Anglesey Hotel has a lovely Bridal Suite available to wedding couples. (Room 308) We will make sure there is a card and a box of chocolates in there for you.